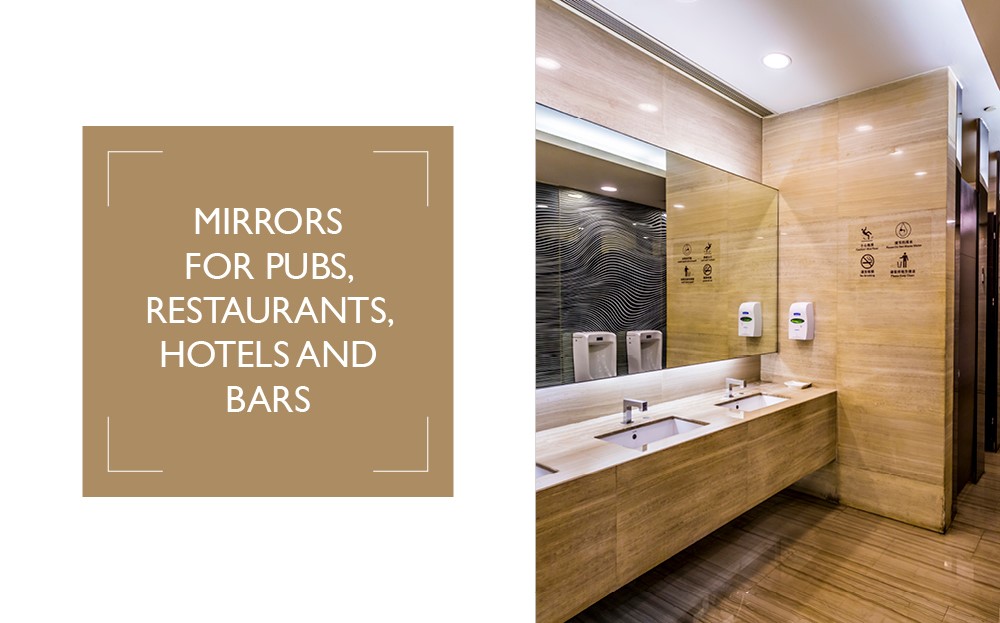 One of the most appealing and tasteful ways to decorate your hotel, pub, restaurant or bar room is to incorporate a mirror (or a range of mirrors, depending on the size of the room and the scope of your project). Mirrors come in all shapes, colours and styles, and can effortlessly match your decor to achieve the desired effect. For ornamental purposes, a mirror will add atmosphere and plenty of style. And of course, mirrors are practically useful for customers who want to straighten their hair and check their clothing.
For many catering and hospitality-type businesses, mirrors give the essential ambiance that customers appreciate. Consider the quirky, unique mirrors in many pubs up and down the country. Or the elegant and traditional mirrors used in hotel dining rooms. Then there are the mirrors that adorn hotel receptions and lobby areas to increase the prestige of the establishment, and bedroom mirrors to give the required touch of glamour. And let's not forget the essentials - the typical bathroom wall mirror.
Shop a wide range of mirrors to match your interior design
With so many sizes, colours and styles to choose from, the perfect mirror exists for whatever project you envisage. Minimalist mirrors are often used to provide a subtle statement and often work well in contemporary settings. Frameless options blend into the wall and are invariably less showy. Traditional mirrors are recommended for general purpose use and areas that have a vintage vibe. Think wood-panelled bars or period-style restaurants of historic hotels. Mirrors can give an ambience that no other style of ornament can.
For some projects, free standing floor mirrors may be appropriate, or large (or extra large) mirrors to glitz up a feature wall. Rectangular, round, square, and arched mirrors give many options for establishments wanting to experiment with different mirror types. Golds and silvers can give a regal, opulent appearance to many hotel suites. Antique designs give a classic and bold statement to 'wow' guests with ultimate luxury. And then there's shabby chic mirrors for that classic boutique hotel look.
Trade discounts available on all ranges of mirrors
The possibilities are endless if you are considering mirrors to decorate your pub, restaurant, bar, or hotel. Most types of mirrors are readily available to purchase online, from art deco styles and decorative models, to dress, sunburst, and venetian mirrors. In fact, there's a mirror for every type and style of room available. So whether you are starting a new build development and require mirrors, or you want to spruce up an existing room during your refurbishment, the best selection and range of mirrors can be found online.
Contact MirrorOutlet For Trade Discounts
For a wide selection of high-quality mirrors from established manufacturers, contact MirrorOutlet the UK's leading online mirror retailer. We specialise in supplying outstanding quality mirrors for catering and hospitality businesses with trade discounts available on bulk orders. For more information and to apply for a trade account with MirrorOutlet call us today on 01908 223 388 or alternatively you can contact us online