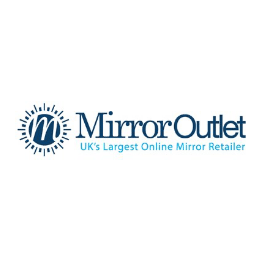 With huge discounts on typical retail prices, you could discover a cheap mirror that looks a million dollars, with no compromise on style or quality.
Mirror Outlet's clearance section has a huge spectrum of gorgeous mirrors for sale at bargain prices, whether you want a smaller decorative piece, an extra large mirror for your home or garden or if you're looking for inspirational wall art as a gift.
Does free delivery apply on discounted mirrors?
In a word, yes! We offer the same free, top-quality delivery service on our clearance mirrors as on the rest of our range. Check out the delivery schedule for further details.
Affordable mirrors from Mirror Outlet
Firm favourites with our customers include the Fraser White Small Beaded Wall Mirror, which adds a touch of understated class to any room.
Our Starburst All Glass Stylised Large Round Mirror has a spectacular contemporary design that's unique to Mirror Outlet.
Those looking for a striking chic design concept on a budget will love our Frameless Large Venetian Modena Modern Wall Mirror; we're currently offering a 30% discount on this item so take advantage while you can!
Can't find what you're looking for?
Our clearance section is full of hidden treasures, but if you haven't found your perfect match you might want to search by room or size; we take pride in offering unrivalled quality products that won't break the bank across our whole range. Shop mirrors by room.
Mirror Outlet is the largest online supplier of mirrors in the UK, so if you can't find what you're after then feel free to get in touch with our team on 01908 22 33 88 and speak to an adviser who can help.